BECS B COLLECTIONS
We carefully curate our collections so they complement each other, giving you freedom to build your jewellery wardrobe over time, confidence to experiment with different looks and guilt-free, trend-setting style power. We use only the finest gemstones and metals in our designs, sourced from artists we meet and from our own hands.
Our collections evolve with the seasons and our whim, which means you should buy what you love when you see it or risk missing it forever. Start shopping now.
A circle symbolises infinity and limitless imagination. It transitions from delicate to bold, and staple to showstopper effortlessly. This collection is timeless—how you style it is infinite.
Designed by and made by Becs.
The goddess of art and science deserves praise for her inspiration. She offers the tools to express personal style. Vibrant colours mix with dark shades, imperfect shapes mix with masterful facets, and bold statements mix with elegant details to create this collection.
Designed by and made by Becs.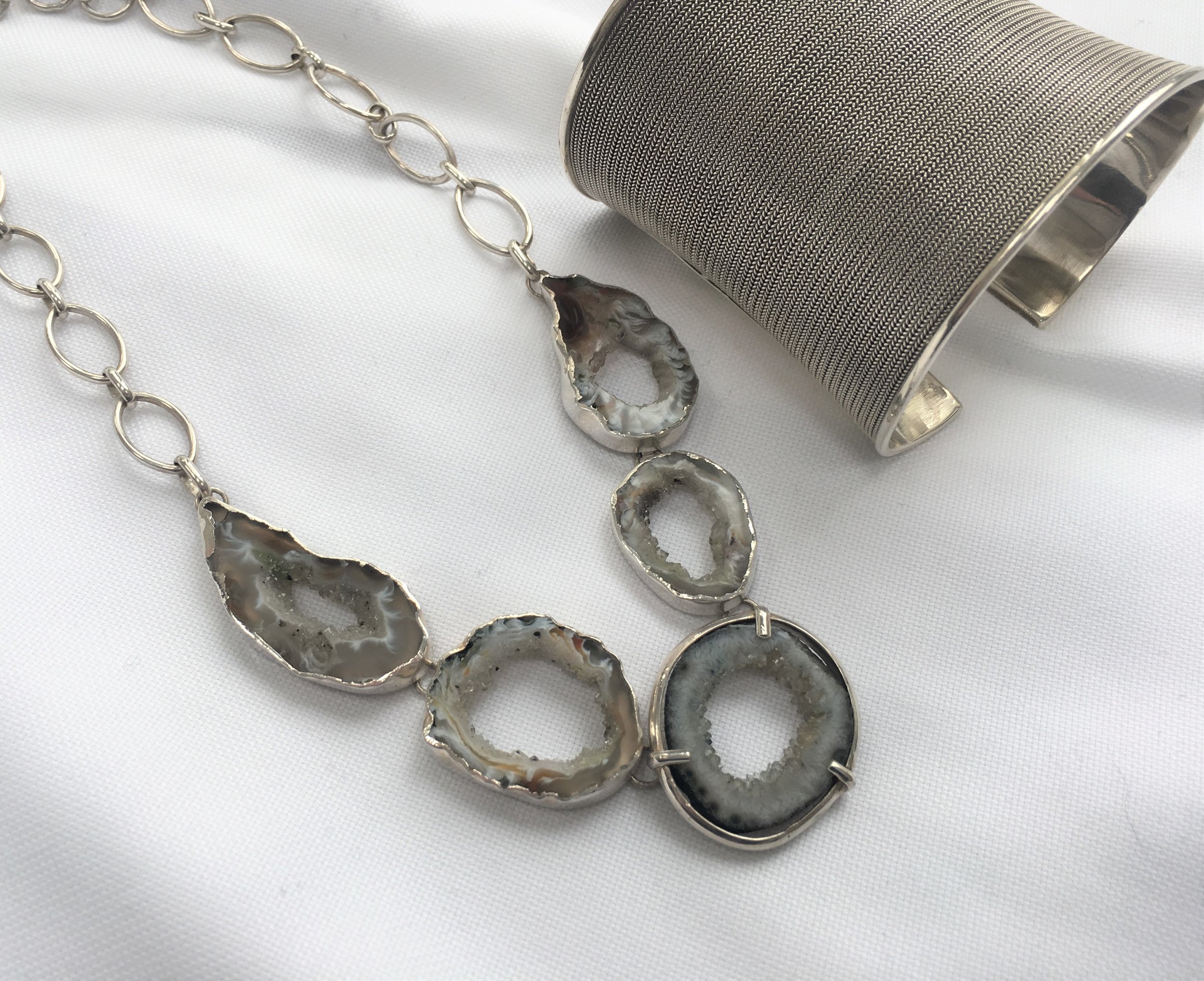 One piece of showstopper jewellery will silence a room: two will cause a stampede.
Curated by Becs with a few of her designs too.